"Crazy Love made our event! Everyone enjoyed their beautiful music and voices and created a wonderful ambience for our fundraiser! We will definitely be hiring them again!"
— Jill Skeem of Twin Falls Rotary Club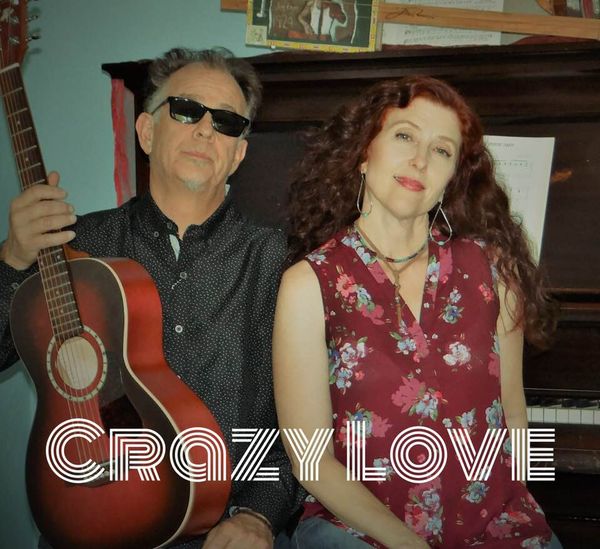 What happens when Nashville meets Idaho? Things can get a little crazy and that's exactly what happened when Idaho singer/songwriter Heather Platts met Nashville singer/songwriter and producer Bruce Michael Miller.
Born out of their mutual love for great songs, tight harmonies and magical musical moments, comes their brand new duo, "Crazy Love". They cover a lot of musical ground with masterfully crafted and emotionally powerful original songs and carefully chosen covers from the treasure trove of classic material from the 60's through the present. They have performed together throughout the northwest.
Heather is a piano based performer from Twin Falls Idaho. She has been a featured artist at the Boise Music Festival, Thousand Springs Arts Festival, Sisters in Songwriting and many others. Her last two albums, produced and recorded in Nashville had such heavy hitters as Byron House on bass (Robert Plant, Emmy Lou Harris, etc), Catherine Marx on keyboards (Reba McIntyre, Willie Nelson, etc) and Forest Miller on bass and fiddle (Vince Gill, Stevie Winwood, etc.) Heather is a dynamic and emotional songwriter who reaches deep into the realms of human experience to deliver an authentic and powerful performance.
Bruce was the Grand Prize Winner of the 2016 and 2017 Smoky Mountain Songwriters
Festival,and is a world class guitarist, master songwriter, vocalist, performer and music educator. He has performed with such notables as Paul McCartney, Kenny Loggins, Jim Messina, Laura Branigan, and many others. Influenced by folk, blues, R&B, country and
rock, Bruce has been a professional songwriter in Nashville for the last twenty years with over 40 songs recorded by mainstream and indie artists.
Together as "CRAZY LOVE" Heather and Bruce join forces and voices to bring a powerful blend of two talents. Heart, mind and soul is where you will be moved.